Dozier model K-38 with 3 1/2 " blade of .135 D2, 1 1/16" wide and 8 1/8" overall. Handled with Amboyna Burl scales.
After missing the first one I'd ever seen when it posted on the Featured Inventory at the end of November I didn't waste any time when this one came available a few weeks later on AZCK.
Although described as an "Improved" Pro Skinner I can see why the folks at the Dozier shop gave this pattern it's own model number. The significant changes made to the handle and blade profile make it a completely different knife compared to the original Pro Skinner.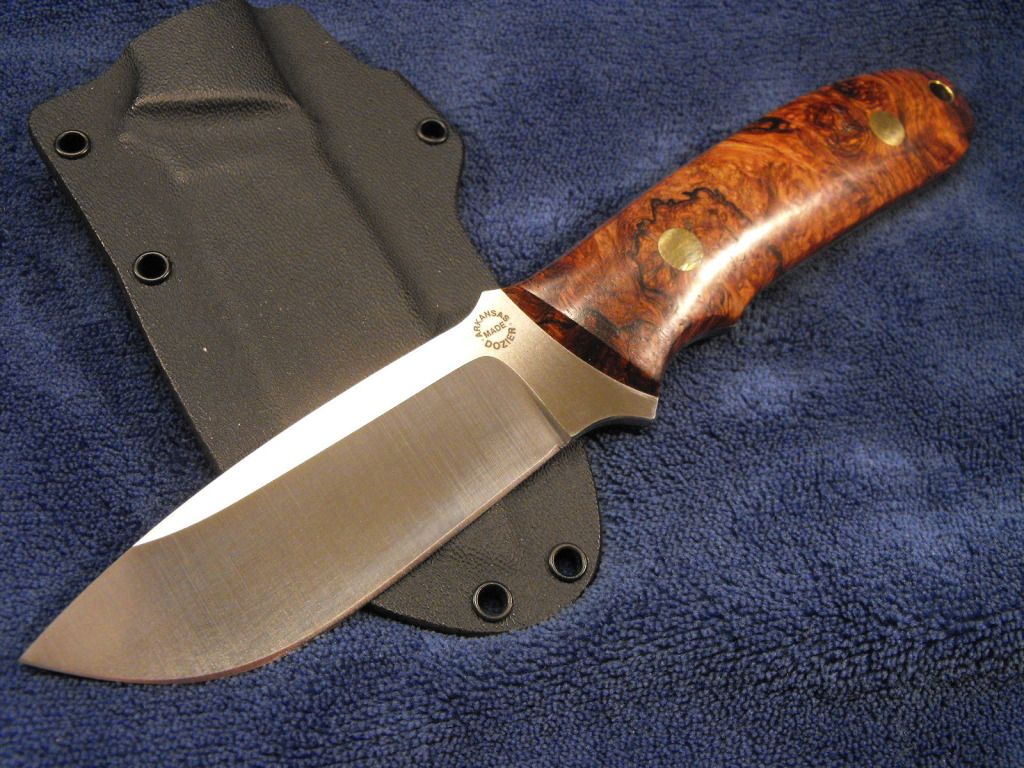 K-38 and K-19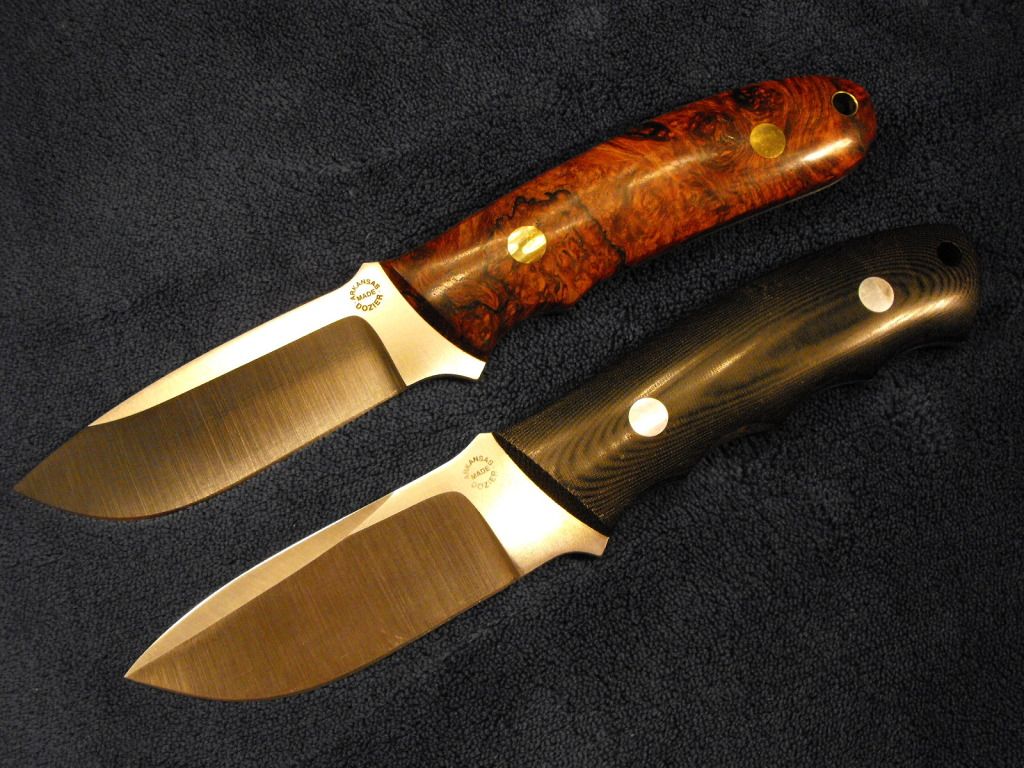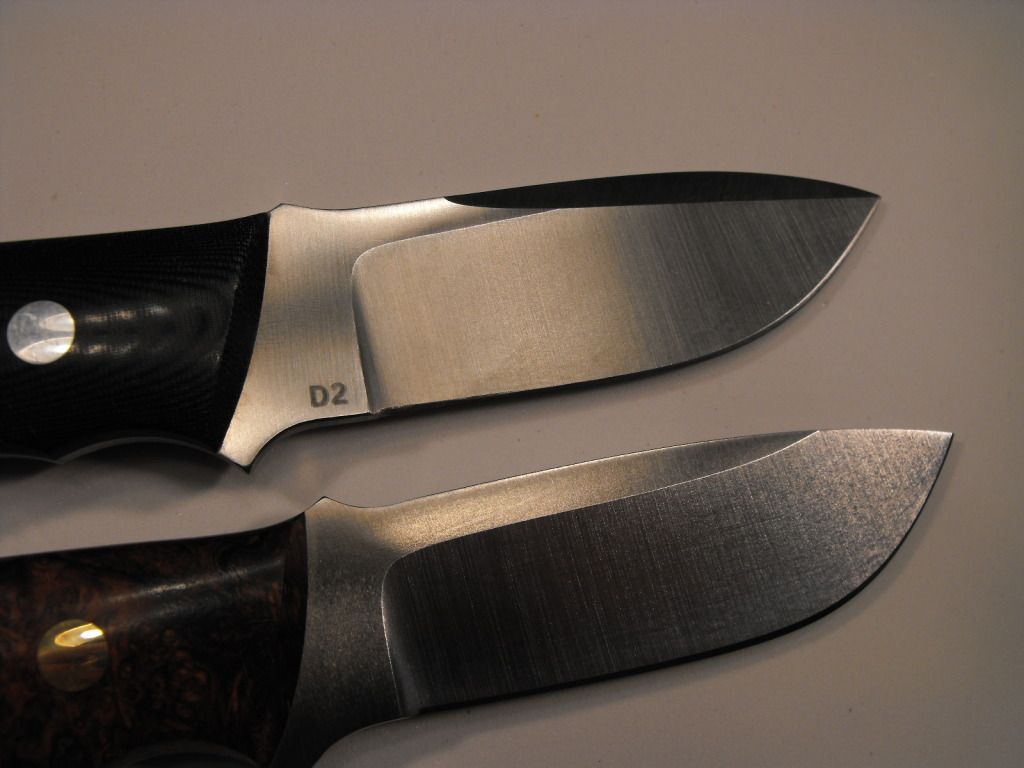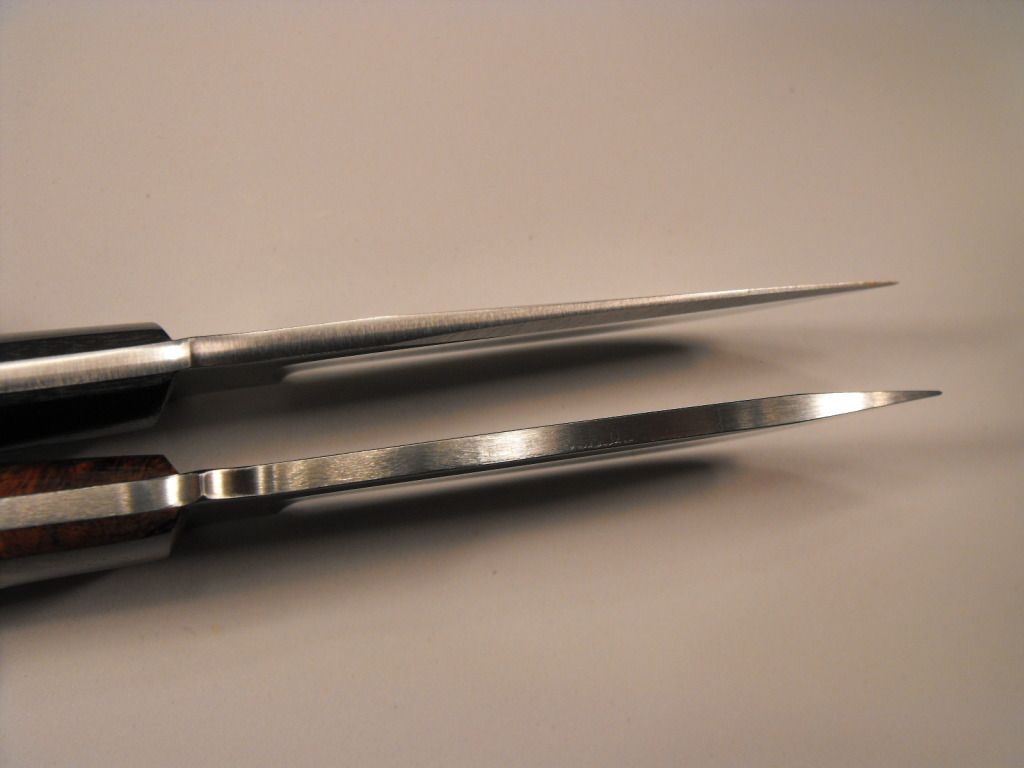 Don't discount the K-19 now that it's been "Improved" with the changes provided in the K-38. In my humble opinion the K-38 and the K-19 each stand on their own as a great working knives.
Yukon Pro Skinner, Pro Skinner, Improved Pro Skinner, another YPS, King's River Skinner: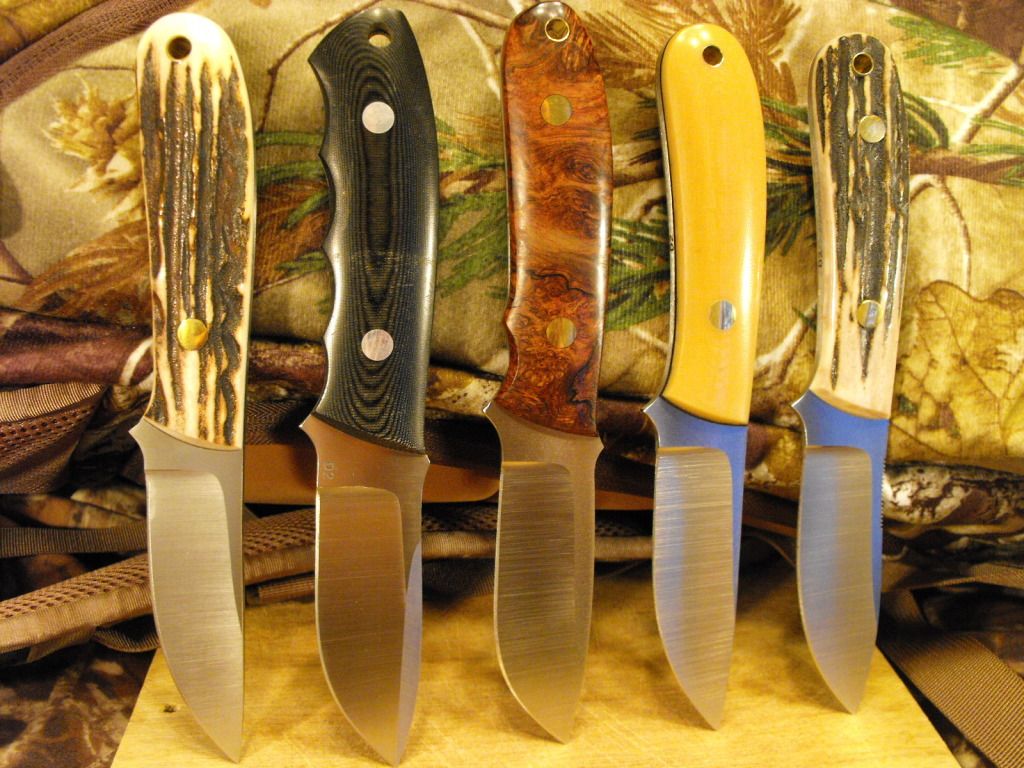 Z